Inspired by the entrepreneurial lifestyle, the Niagara Falls Innovation Hub is a non-profit community and tech hub providing equitable opportunities for business owners. Strategically located in downtown Niagara Falls, across from the VIA/GO station, and Whirlpool USA bridge, our innovation hub offers modern solutions, tools, and the necessary support to learn and grow.
Niagara Falls Innovation Hub provides an accessible, clean, and modern workspace with many amenities for members including a makerspace, podcast studio, full-service kitchen, gated parking lot and so much more.
Members also have access to on-site tech support, printing as well as the fasted Wi-Fi network in the Niagara Region.
Makerspace Powered by Hatch
Built for the community, the Makerspace powered by Hatch provides users with access prototyping technologies and services. This space boasts of 3D Printers, fully equipped workbenches, a VR set-upend and CNC machinery. 
Available to members as well as the community, our Technology Coordinator is ready to assist you to craft, test and prototype your ideas to life!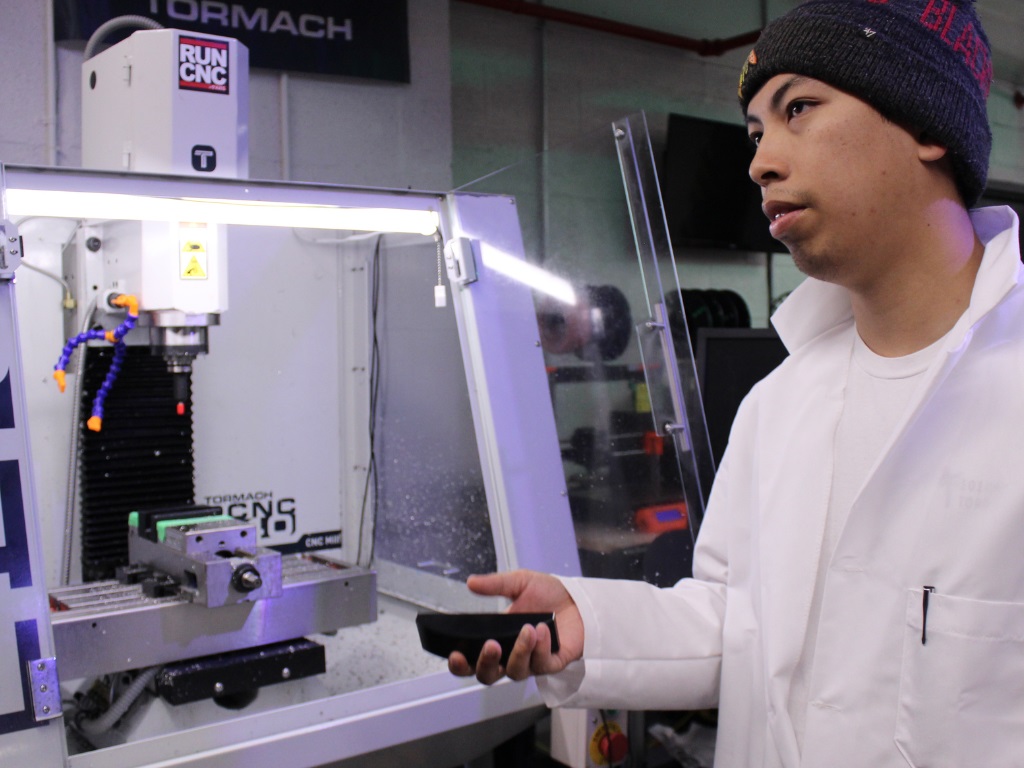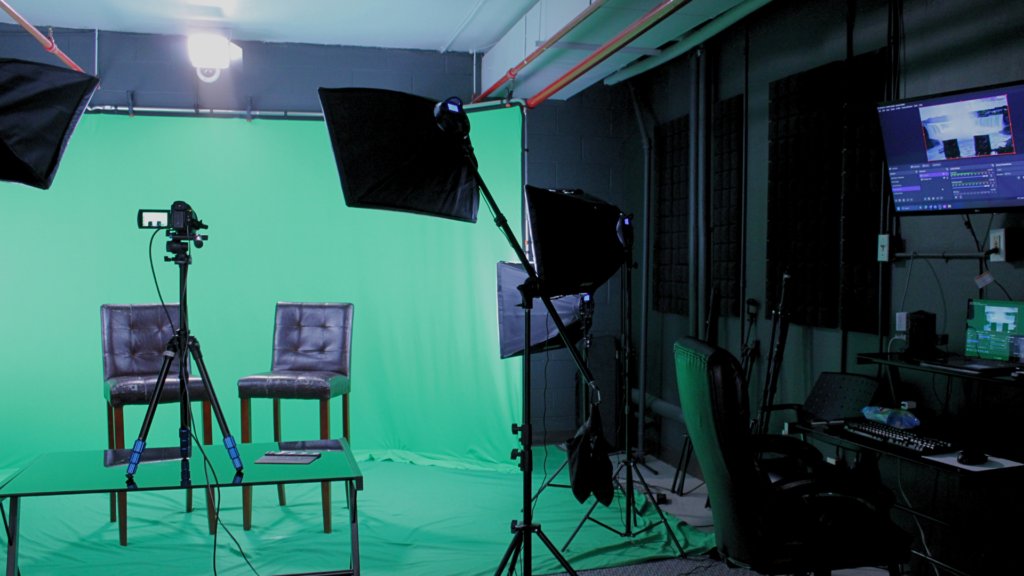 Capture your next marketing campaign in this multi-media room. A variety of content creation tools are available with reservation of this space. The Content Creation Suite is equipped with a green and white screen, 4K video camera, 5-point modular LED lighting setups, product photo light-box and soundproofing.
Host your very own podcast with up to 3 in-person guests in our podcast room. The studio features quality microphones, a soundboard, and sound-proof paneling to record and edit audio.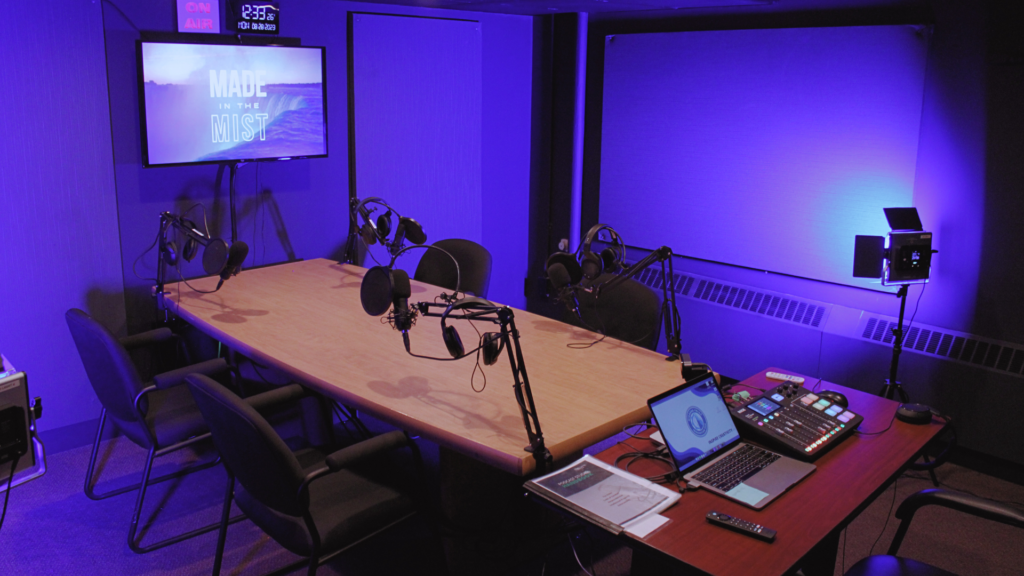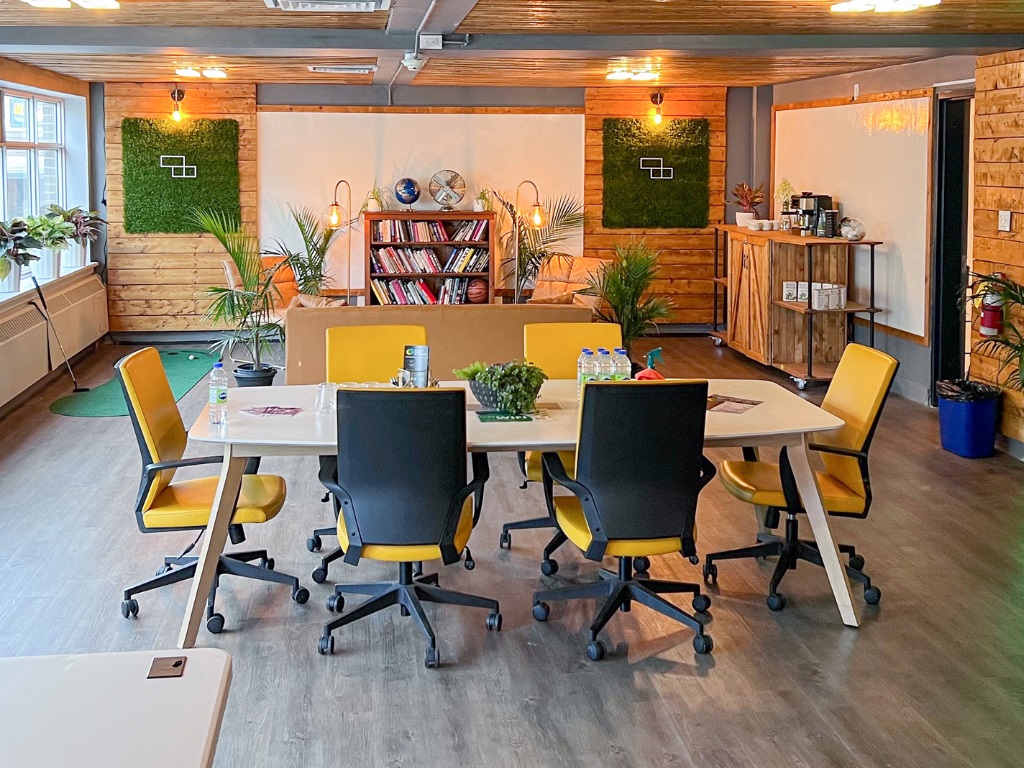 Destination Niagara Falls Think Tank
A cozy meeting space built for entrepreneurs looking for a functional workspace that also provides a warm and relaxing environment. This spacious room can host your next project brainstorming, client presentation, or off-site strategic planning session. The Think Tank powered by Destination Niagara Falls, is located directly off the front-doorway of our building conveniently located for guests and employees traveling to Niagara Falls for the day.
At the Niagara Falls Innovation Hub there are numerous open, fully furnished co-working spaces. These open environments are intended for founders and their key team members to collaborate. Workspace accessories such as monitors, keyboards, etc. may be requested in advance.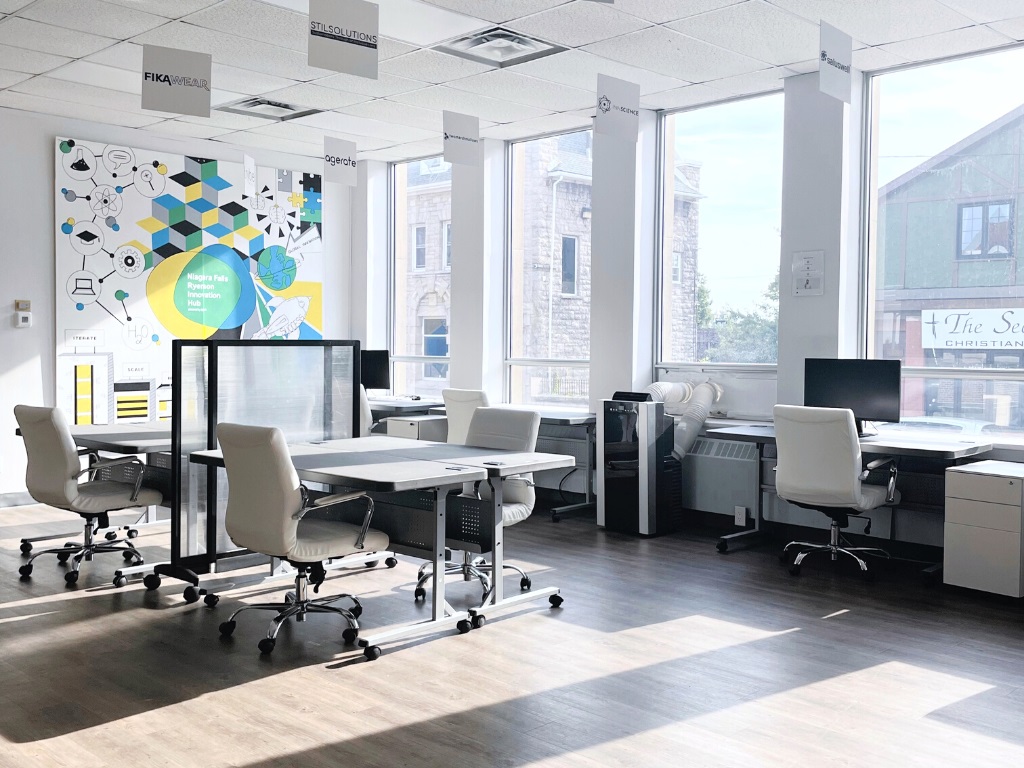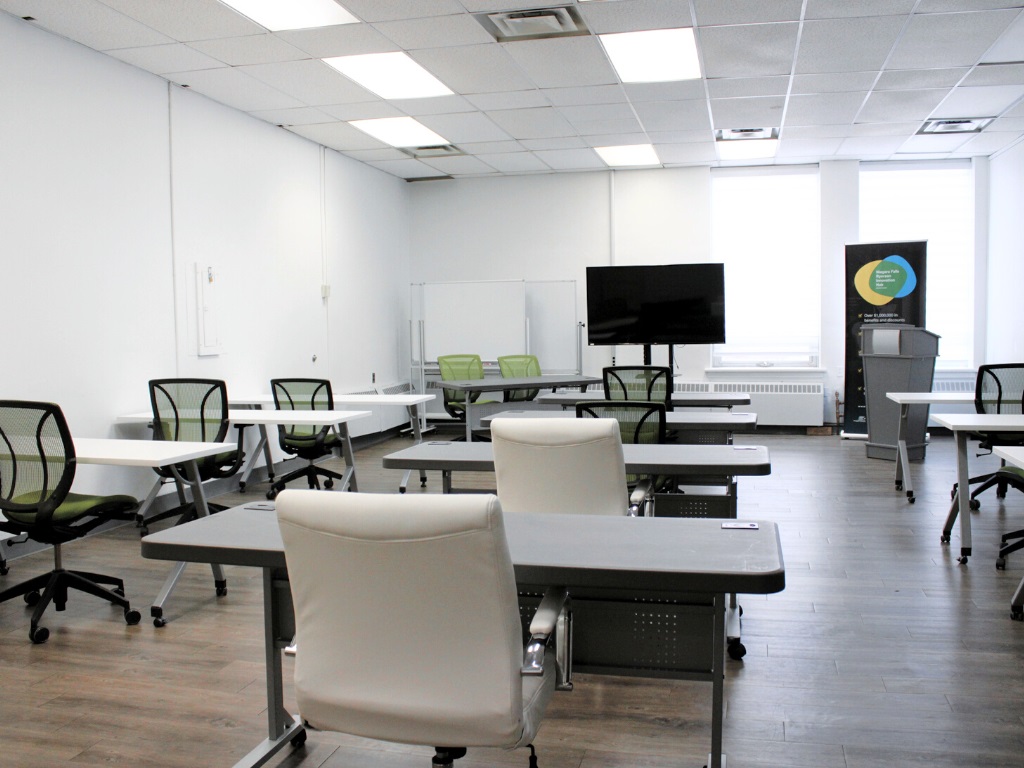 A spacious meeting room with all your presentation needs to host private meetings, workshops, or strategic planning. When you book this space, smart TVs, whiteboards, as well as plenty of seating and table layout options are available to you. Members can reserve this room through our online booking portal.
Our kitchen is fully equipped with everything you need to fuel your workday. Fresh coffee, and healthy snacks are also available for those days where you need a quick pick-me-up.